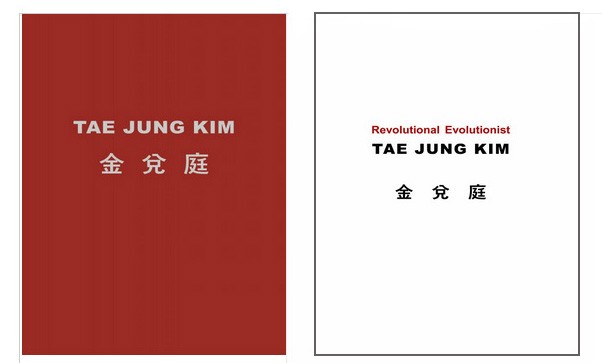 Paperback: 266 pages
Published by Gallery Mee, 2015
ISBN 13: 978-89-93114-15-7
Language: English/Chinese/Korean
Dimensions: 22cm x 29cm
>>Revolutional Evolutionist
Tae Jung Kim
Gallery Mee publications
To celebrate the 38th anniversary,
GALLERY MEE published Tae Jung Kim's 280 pages
book in January 2015 which showcases
his lifelong commitment to art.
The book is available in
English, Chinese, and Korean
to increase its global reach.
Copies of the book
will be shared with fine
museums and galleries around the world
Tae Jung Kim, 77, is a painter, calligrapher and essayist.
Inspired by Chinese primitive shell character,
he used it to create exceptional contemporary art.
He will go down as a revolutionary artist in Korean art history.